Classic and vintage jazz and blues!
"Talented couple highlights the TD Jazz Festival!"
THE TORONTO SUN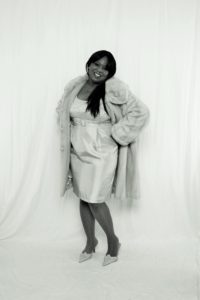 Diana Braithwaite is an award winning internationally renowned jazz and blues vocalist who most recently won the 2018 Global music Bronze Award for Best Female Jazz vocalist.  Braithwaite also became the recipient of Canada's National Blues Awards winning the  Blues With A Feeling – Life Time Achievement In The Blues Award 2018.
Chris Whiteley was born in Kansas and came to Canada as a youth where he came to be one of the top musicians in the country.  A multi-instrumentalist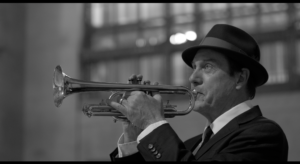 and nine time Maple Blues Award Winner for Best Horn Player of the Year,  Whiteley is also a recipient of the Jazz Report Magazine Album of the Year Award.  Chris Whiteley can be heard on the recordings, albums and CD's of over 250 musical recording artists, including Leon Redbone who hired Whiteley to play on his televised featured spot on Saturday Night Live.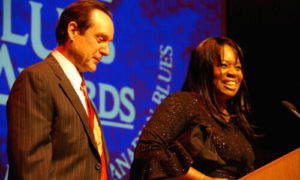 ---
Canadian Eh!  Proud to call Toronto, Canada their home this exciting award winning jazz and blues husband and wife team brings the vintage, classic sound of yesteryear to their live shows and recordings.  Presenting concerts from the Georgia Sea Islands to Ireland, from Festivals in New York City and Virginia to concert halls in North America,  and blues and jazz clubs in Moscow and London, England.

Diana and Chris have recorded five previous albums together with Electro-Fi Records, and a latest 2018 release of jazz classics I WAS TELLING HIM ABOUT YOU with  the G-threejazz record  label.
Signed with the international music publishing house – Nightingale Music to create and produce original songs for inclusion in movies, TV and film, their latest project – Roadhouse Music Project was released internationally in 2018.
Sugar and Gold – A musical story of the Underground Railroad also premiered in February 2018, at four theatres across Ontario as Diana and Chris presented their new theatrical, musical show to standing ovations and welcoming audiences.
As the esteemed jazz bible DOWNBEAT MAGAZINE said about Diana Braithwaite and Chris Whiteley "it's a rare and good thing when two talented performers join forces." Diana Braithwaite and Chris Whiteley have performed to tens of thousands over their vast careers and audiences, critics and jazz and blues lovers all over North America and Europe seem to agree.
Quotes:
Diana Braithwaite is a national treasure"  Danny Marks JAZZ FM 91.1″
'Two talented performers  join forces"  Frank John Hadley – Downbeat Magazine
"Her partner in crime, or at least criminally gorgeous music-making, Chris Whiteley is himself an nine-time winner of the Maple Blues Horn Player of the Year"
"What can be said of Braithwaite, other than that her voice is exquisite, and exquisitely suited to this smoky repertoire."
" …Chris Whiteley and Diana Braithwaite are equally at home in the worlds of hot blues and cool jazz."
"The way that Braithwaite captures the essence of these ballads is enchanting, and the way Whiteley's horn extends her lines is breathtaking."  The Whole Note Magazine, David Olds, Editor – April 2018.